Tech News
Top 10 Tools Every Content Creator Should Use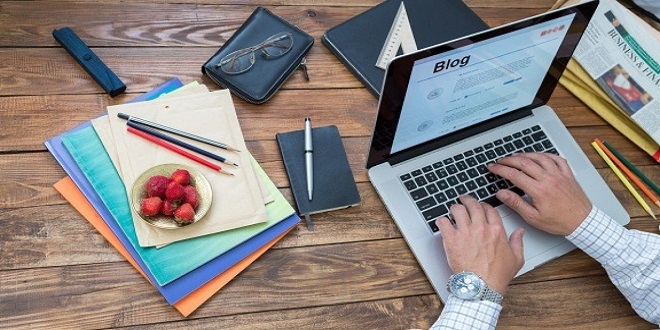 Content creators in modern business use many tools to meet their needs. This includes blog posts, social media covers and advertisement banners. This blog will list the top tools that can help you grow your business.
The Top 10 Most Popular and Best Tools for Every Content Creator
Canva
Crello
Hashtagify. me
Prezi
Grammarly
Typeform
Anchor
CapCut
PowToon
Animoto
1.

 

Canva
Canva is a popular tool for graphic design. You can create posters, image layouts and infographics. Canvas includes preload templates and design elements. For single users, the free version offers comprehensive features. It is also free for educational and non-profit organizations. Canva allows you to create high-quality visual content and share it on social media advertising platforms. Canva has many predesigned banner templates.
2.

 

Crello
Crello is the most popular graphic design tool available and has many of the same features as Canva. You don't need any design skills to create stunning graphics. Crello offers more than 30,000 design templates, 180,000,000 photos, 32,000 videos and 15,000 illustrations. You can also easily animated your own photos using the audio library. You can access very limited resources as a free user. A paid plan costs $9.99 per month.
3.

 

Hashtagify.me
Hashtagify can be used for free, but you will need to pay for additional features. It allows users search hashtags. Hastagify allows you to quickly find popular hashtags. It is easy to use. You can search for the hashtag by typing it in the search box. This will give you information about the performance of the hashtag on Instagram and Twitter. You can track the usage patterns and hashtags of your paid users if you're a paid user.
4.

 

Prezi
Prezi is the best tool to create a stand-alone presentation online. You can also create amazing charts and graphics. Zoom, WebDex and Microsoft Teams are all compatible with this tool. The subscription costs only $3 per month for individuals. Prezi makes it easy to convert your presentation into a responsive pdf.
5.

 

Grammarly
This online tool is very useful for spelling and grammar checks. Grammarly helps bloggers create error-free content for Facebook, Twitter, and email. It also offers a free addon to its advanced features. The extension can be installed on your browser. You can then create error-free content.
6.

 

Typeform
Typeform is an excellent online tool for survey makers. You can create surveys online by logging in to Typeform. The system provides templates for users. Typeform also allows users to create and share quizzes on social media.
7.

 

Anchor
It's a popular platform that is used by those who are interested in podcast production, distribution, and sales. Anchor is a free tool that provides all features to users without having to pay. Anchor allows you to create small films and audio recordings.
8.

 

CapCut
CapCut is an Android and IOS only free app. It's not available for Windows. It was created by TikTok developers. CapCut is an image editor that can be used to create a wide range of effects, stickers and advanced filters.
9.

 

PowToon
Video editing apps are very popular on social media. The problem is that many companies spend a lot of money to create their videos. PowToon, a free and paid video editor for presentations, is the best. You can create custom templates to suit your business.
10.

 

Animoto
Another great video platform for creating video marketing content is YouTube. With existing videos and images, you can create amazing storyboards. Animoto only offers a limited number of features for free. Premium plans are available starting at EUR 28 per month or EUR69 per year.
Conclusion
This article will help you find the best tools to create content. These tools will help you improve your content creation skills as you begin your digital marketing career.
Disclaimer: The screenshots used in this blog are taken from other websites. These images are not the property of I Do Business. We have attached the source URL, and copyrights are reserved for the respective website owners.