Food
Rujuta Diwekar Highlights Four Factors Affected By Elimination Of 'Shakkarpala' In Diwali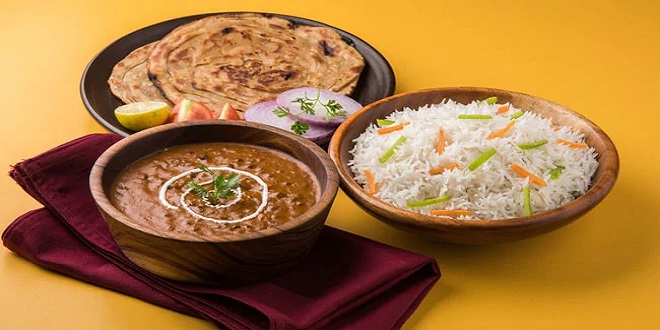 Rujuta Diwekar posted a picture on her Instagram account titled "The Case of Shakkarpala" and highlighted four aspects that were affected by Shakkarpala being eliminated in Diwali
Celebrity nutritionist Rujuta Diwekar shared 'The Case of Shakkarpala' aka shankarpali as Diwali 2020 approaches. Rujuta explained why shakkarpala was removed from the Diwali sweets list by her 'health-conscious' friends. It's made with maida (all-purpose flour). She shared four key aspects of Diwali that were affected by the removal of shakkarpala.
Rujuta Diwekar, a nutritionist, believes Diwali should not be limited to shopping and deals.
Earlier today, i.e. Rujuta Diwekar, a popular nutritionist, pointed out that shakkarpala, one of the'supreme Delicacies' of Diwali, is slowly disappearing from every person's list. She expressed concern for the future of Diwali and spoke out about how other aspects of Diwali are disappearing. Rujuta demonstrates the differences between Diwali of yesteryears and Diwali today by citing "The Case of Shakkarpala".
1) Family bonding
Rujuta first highlighted family bonding. Rujuta elaborated further on the subject by writing, "If the rolling was not done, the Shankar Pala cutting was always done by the children of the household." The children sat on the ground and cut the atta into beautiful shapes. Maths had finally found a good application in real life. As you listen to the stories of your grandmom and mom about Diwali, it is a window into family history and a window onto changing times.
2) Gender equality
Celebrity nutritionist, She also discussed its impact on gender equality. She wrote that the fact that children of all genders were involved sent a message that kitchen activities can be all-encompassing and that gender roles must be questioned. It's done in a gentle manner, without conflict or confrontation, and it's a safe way for people to absorb a life-changing message.
3) Economics
Rujuta gave a detailed explanation on the economic impact of this. She explained that if money was not made at home, it would be sourced from small cooperatives of women or the homes of women with less privilege who have the opportunity to earn more during Diwali. These funds could be used to fund education for children, small trips to the local villages or extra deposits in the bank.
4) Ecology
The 47-year old also spoke out about the impact of the mall's non-biodegradable packaging. Shakkarpala was born from the collective wisdom to use local ingredients and turn them into native dishes, while reducing carbon footprint.