Tech News
Jackery Portable Power Station: The Perfect Accessory for Road Trips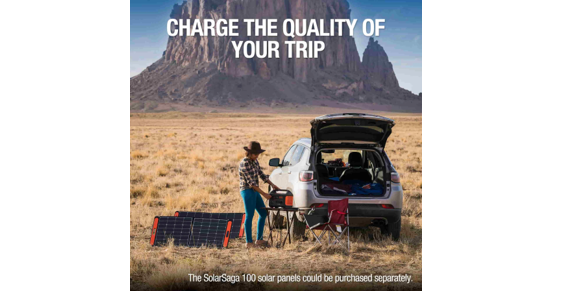 Are you planning a road trip any time soon? If so, you need to make sure you have all the essentials with you to ensure you have an enjoyable and comfortable journey. One item that has become increasingly important in recent years is a portable power station. And there's no better option than the Jackery portable power station.
Entertainment Options: How the Jackery Portable Power Station can enhance your road trip entertainment options
One of the biggest challenges when going on a road trip is keeping yourself entertained. With the Jackery portable power station, you can power up your favorite entertainment devices and enjoy uninterrupted entertainment throughout your journey. You can easily connect your smartphones, tablets, laptops, and even TVs to the power station using the various ports available. This means you can watch your favorite movies and TV shows, listen to music, or play video games without worrying about your device running out of battery.
Charging Solutions: Different ways to charge your devices while on the road with your Jackery Portable Power Station
The Jackery portable power station comes with multiple charging options. You can charge it at home before your trip, or you can use the carport to charge it while on the road. Additionally, Jackery portable power station is compatible with solar panels. This means you can enjoy clean and renewable energy while on the road by purchasing a compatible solar panel separately and using it to charge your power station during the day.
Conclusion
In conclusion, this solar generator is the perfect accessory for road trips. With its compact design and high-performance capabilities, you won't have to worry about running out of power in the middle of your journey. It can even power up small appliances like a mini-fridge or coffee maker, making your trip more comfortable. So, if you want to make your road trip more enjoyable and comfortable, consider getting a Jackery portable power station.